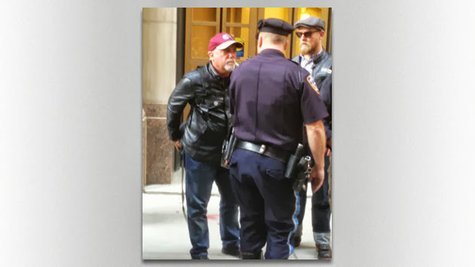 Billy Joel was deeply affected by the 9/11 terrorist attacks, and a month afterward gave a memorable performance at the Concert for New York City. On Wednesday, he took part in the 12-year commemoration of the attacks by leading a motorcycle ride to Ground Zero in Manhattan.
According to the New York Daily News , Billy joined New York Governor Andrew Cuomo and dozens of firefighters on the ride. Billy, a well-known motorcycle enthusiast, rode a blue-and-white Drifter as he traveled from the Rescue 1 firehouse on West 43rd Street downtown to Ground Zero, the former site of the World Trade Center.
Billy told the News , "They invited me to be in the motorcycle ride. It's an honor. I was at ground zero a few days after 9/11 and it was the worst thing I ever saw in my life. To be asked to do this is very moving."
Copyright 2013 ABC News Radio