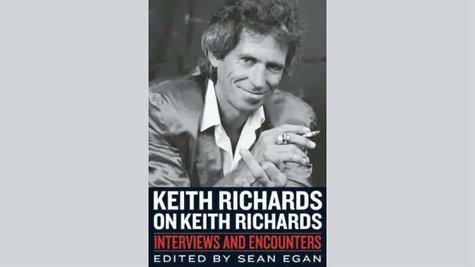 A new book featuring a variety of fascinating conversations with The Rolling Stones ' Keith Richards hit stores earlier this month. Keith Richards on Keith Richards: Interviews and Encounters gathers together articles focusing on the rock icon from numerous respected magazines, including Rolling Stone , GQ and Melody Maker , as well as some previously unpublished interviews.
The 288-page volume contains a career-spanning collection of conversations dating from 1964 to 2011. The book captures Keith candidly musing on topics such as songwriting, his famed penchant for rock 'n' roll excess and his award-winning 2010 memoir Life . Keith Richards on Keith Richards was edited by veteran music journalist Sean Egan , and is available for purchase now as a paperback and an ebook.
It's part of Chicago Review Press' Musicians in Their Own Words series, which also includes books about Bruce Springsteen , Jim Hendrix , Tom Waits , Miles Davis and John Coltrane .
Copyright 2013 ABC News Radio