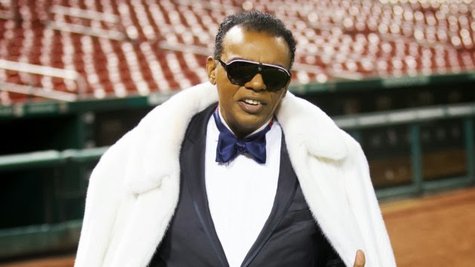 Ronald Isley has released a video for "My Favorite Thing" a duet with fellow R&B/soul artist Kem that's lifted from The Isley Brothers singer's latest solo album, This Song Is for You .
In the clip, which can be viewed at Isley's official YouTube page, the crooners are lovestruck by their respective women and wait patiently for them to get home. "Come home to me, girl I need you/ I know it's hard to see/ Your love will always be my favorite thing," Ronald sings on the hook.
In a new Billboard interview, Isley had some high praise for Kem, who wrote "My Favorite Thing."
"Working with Kem was just like working with Marvin Gaye , who was a real, real good friend of mine. And like Luther Vandross … because of the way he cares about the music and producing the record," says Ronald. "I put everything in his hands and everything turned out fantastic."
The smooth track is the newest single from This Song Is for You, which debuted at number 27 on the Billboard 200 chart over the summer. The album is the highest-charting release of Isley's solo career.
Copyright 2013 ABC News Radio