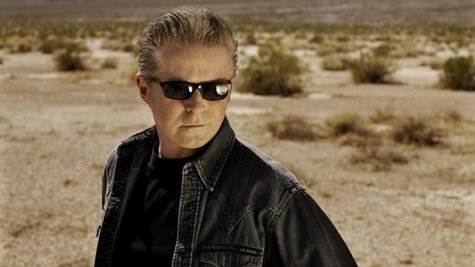 Don Henley recently took a breather from the Eagles ' current tour to chat with MSN Music about a variety of subjects including working with the Eagles' original guitarist Bernie Leadon on the History of the Eagles tour and the enduring influence of the Eagles on pop music.
Of Leadon's return Henley says things have gone very smoothly. "It took a couple of weeks to sort out harmonies, guitar parts [and] volume levels, but once it all came together it was like he never left," he says. "Bernie is a very accomplished musician and he's an important part of the band's history."
Henley also says the Eagles' music has aged well because "We stuck to classic elements -- country & western, bluegrass, rhythm & blues, soul, rock -- and combined them into our own sound… [And] we dealt in universal themes, rather than the insular and the inaccessible."
Maybe that's why the sound of the Eagles' classic records can inspire modern pop bands as seemingly far afield from the Eagles sound as Daft Punk, whose Random Access Memories was inspired by the production of old Eagles albums.
"Well, it got me some 'cool points' with my 15-year-old son," Henley says of Daft Punk. "My son turned me on to Random Access Memories and I, in turn, sat him down and played him most of the music that influenced it. It was a great educational, bonding experience."
Copyright 2013 ABC News Radio