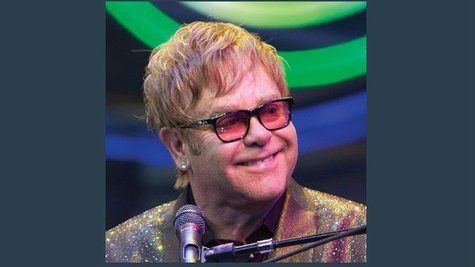 Elton John will return to Madison Square Garden before the year is through for his 63rd and 64th concerts there -- the most by any artist in the legendary New York venue's history.
According to his official website , when Elton takes the Garden stage on December 3 and 4, he is expected to play everything from album tracks dating back to the '70s to selections from his new album, The Diving Board . Tickets for the two shows go on sale to the general public September 27 at 11 a.m. ET via Ticketmaster.
In related news, if you're seeing Elton in Vegas, you can check out his website to have the ultimate Elton experience -- or more accurately, The Million Dollar Experience Backstage Caesars Tour Package. This exclusive offer is for select performances of Elton's current Las Vegas show, The Million Dollar Piano , but make sure you've got a few extra bucks to throw around, because it ain't cheap.
If you're already got a ticket for the show, paying $832 dollars will upgrade you to a front row orchestra seat, and gets you a pre-show backstage tour at Caesars, featuring "a half an hour of limited green room access," a photo with the Million Dollar Piano, an "Elton in Vegas" commemorative program and discounts on various items purchased through the website. If you don't already have a ticket, the whole package costs $1248.
Elton's new album, The Diving Board -- which includes a dozen new tunes co-written with his longtime lyricist Bernie Taupin -- hits stores on Tuesday.
Copyright 2013 ABC News Radio