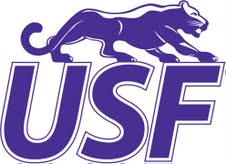 SIOUX FALLS, S.D. (KWSN) – University of Sioux Falls sophomore Matt Horan was selected as the NSIC Men's Cross Country Athlete of the Week, announced by the conference office Tuesday.
Horan won the individual title at the St. Olaf Invitational in Northfield, Minn. this past weekend with a time of 25:01.4 for the 8k course. He broke the St. Olaf Invitational meet record by 16 seconds with his winning time and also helped the Cougars finish second place in the team standings only trailing St. Olaf.
"It's great to see all of Matt's hard work begin to pay off with an amazing race," said head coach Grant Watley. "It's going to be exciting to see what he can accomplish not only this year but in the years to come as well."
Horan and the Cougars will compete again at the Briar Cliff Invitational in McCook Lake, S.D. on Saturday, October 12.
Courtesy of University of Sioux Falls