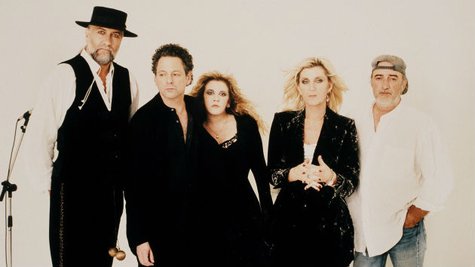 As had been expected, former Fleetwood Mac singer/keyboardist Christine McVie made a special guest appearance at the band's concert Wednesday at London's O2 Arena. McVie hit the stage for the show's finale to the wild applause of the audience, as well as some hooting and hollering from drummer Mick Fleetwood , and proceeded to perform the group's Rumours classic, "Don't Stop." A fan-filmed video that captures the entire "Don't Stop" performance has already been posted online .
Christine's appearance is one of two times she's expected to join Fleetwood Mac during the band's recently-launched European tour: singer Stevie Nicks revealed in a recent BBC Radio interview that McVie would do a song with the group at a pair of shows. Fleetwood Mac has one more gig at the O2 Arena, on Friday, so it's likely that that will be the second McVie appearance.
Christine retired from the band in 1998. Wednesday's performance marks her first on stage appearance with the entire group since then.
Copyright 2013 ABC News Radio