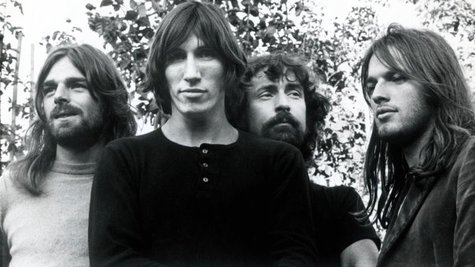 "We don't need no education" goes a well-known line in the Pink Floyd tune "Another Brick in the Wall," so we wonder what the song's writer, Roger Waters , thinks about this: The first academic conference focusing solely on the band is being held this Sunday at Princeton University. The event, titled "Pink Floyd: Sight, Sound and Structure," will examine the lauded British group's music and the impact it's had on art and culture.
The conference, which will be held at the New Jersey school's Taplin Auditorium, will include a variety of lectures, discussions and musical performances. Longtime Pink Floyd producer/engineer James Guthrie , who's responsible for the acclaimed surround sound mixes of the band's albums, will be on hand to give a keynote speech and participate in a panel Q&A session. Other events include a lecture about David Gilmour 's guitar solos, specially rearranged performances of the Floyd songs "Interstellar Overdrive," "Echoes" and "Shine On You Crazy Diamond" and high-quality playbacks of select albums by the band.
In conjunction with the conference, a few other events will be held at and near Princeton in the days leading up to the symposium. The Small World Café will host a Pink Floyd jam session this Thursday night, and a screening of the film The Wall will take place Friday at the Taplin Auditorium.
The conference is being co-organized by composers Gilad Cohen and Dave Molk , who also are Princeton Ph.D. candidates. Visit Princeton.edu for full details about Pink Floyd: Sight, Sound and Structure.
Copyright 2014 ABC News Radio