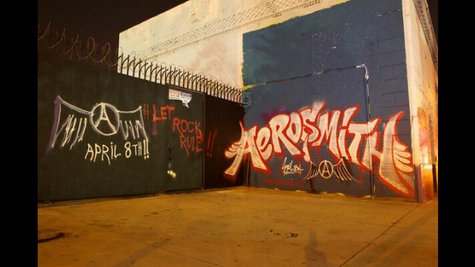 The drums are beating louder for the already confirmed joint summer tour with Aerosmith and ex- Guns N' Roses guitarist Slash , and now the band has teased a mysterious April 8 date on its Twitter feed .
"Hello Los Angeles!" wrote the band is encouraging fans to re-tweet a picture of the Aerosmith logo spray painted on a wall that accompanied the announcement of the date with the hashtag, #LetRockRule, also the name of the tour.
It's uncertain if the April 8 date is the day that tour dates and ticket information will be available, but Aerosmith's Joey Kramer has been tweeting the hashtag #TourDateTuesday.
Copyright 2014 ABC News Radio