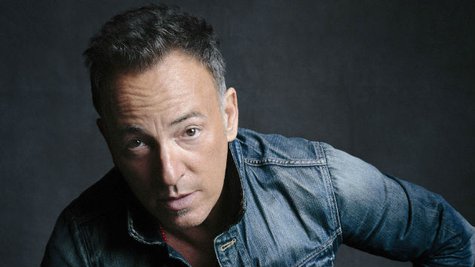 Bruce Springsteen is known for being a prolific songwriter and ruthless editor of his own work, often leaving great recordings behind when assembling an album. Springsteen's latest collection, High Hopes , gives an airing to some of those previously discarded songs in new recordings presented alongside a slew of covers.
The album is the subject of a new, half-hour HBO documentary premiering tonight, and in a teaser clip posted by Entertainment Weekly , Rage Against the Machine guitarist Tom Morello , a featured guest on album, recalls first hearing one of those newly released songs years ago at producer Brendan O'Brien 's home studio.
"It was the song 'Hunter of Invisible Game.' And [O'Brien] played it down for me. I thought, 'What an, that's an amazing song, like one of my favorite Bruce Springsteen lyrics. Great, that's gonna be on the next record. I can't wait to hear that.' And then it didn't, it just never came out," Morello recalls. "So years went by and I was in Bruce's home studio in New Jersey and casually dropped, 'Whatever happened to that song "Hunter of Invisible Game"?' ..... He just laughed and said, 'I got a million of 'em, man.'"
High Hopes debuts at 9:30 p.m. ET/CT on HBO tonight.
Copyright 2014 ABC News Radio