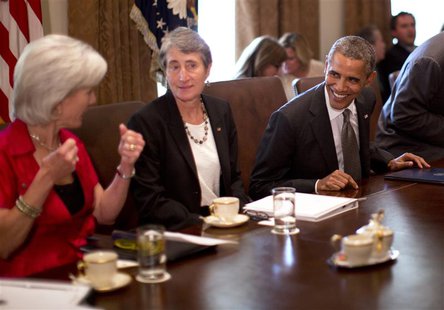 WASHINGTON, D.C. (WSAU) -- Kathleen Sebelius will be stepping down as the Health and Human Services Secretary. That according to a White House staff member who requested anonymity with reporters since the formal announcement hasn't taken place yet.
The move is just a week after the enrollment period for the Affordable Care Act closed, which was not very smooth.
Website failures marred the opening weeks of the six-month enrollment period, but the administration claims 7 million people enrolled before the deadline.Sebelius' resignation could lead to contentious election-year confirmation hearings for President Obama's choice to replace her.