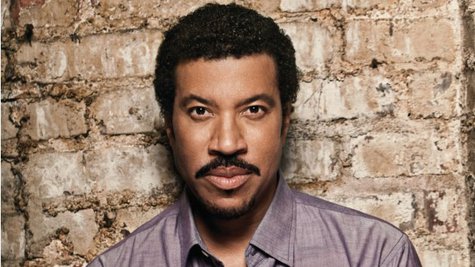 Lionel Richie 's most recent album, Tuskegee, was his first #1 disc since 1986's Dancing on the Ceiling , and one of the top-selling albums of 2012. What will he do for an encore? Make not one, but two new albums.
Speaking to Channel News Asia , the veteran performer reveals that he's doing "two albums at the same time right now" -- but they're very different. "I'm working with the world's greatest deejays to re-create some of the music I've already done," he explains. "I'm finishing up my second big album. That's going to be my new material. It's about time to put out some new songs. I am writing them right now."
It has been a while since Lionel released any new material: 2009, to be specific. Tuskegee was made up of new versions of his classic hits, sung as duets with top country music stars. There's no word on a release date for either of these albums.
Meanwhile, Lionel will kick off the North American leg of his All the Hits All Night Long tour May 29 in Vancouver. The 64-year-old singer says he has no plans to slow down when it comes to his touring schedule, either. At the very least, he says it's a great fitness plan.
"I have friends that have gym memberships. After work, they go to the gym and work out for two hours," he tells Channel News Asia. "I can join a gym and work out for two hours…or I can go on a world tour, work out for two hours onstage, get the same effect and get paid! On top of that, I have a great time in each city!"
As for the notion of retirement, Lionel scoffs at that , saying, "'Retirement' comes from the notion that you had a 'job.' 'Retirement' has never been in my vocabulary, because I've never had a 'job.' I've been jobless my whole life," he says with a laugh. "My hobby became my livelihood, which is the best thing you could ever ask for."
Copyright 2014 ABC News Radio