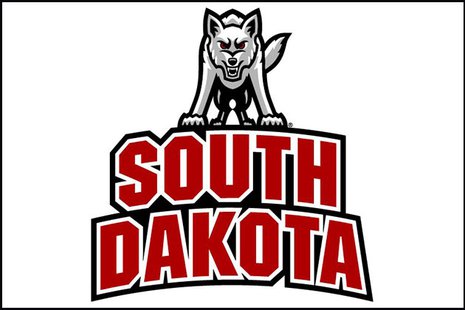 VERMILLION, S.D.(KWSN) —University of South Dakota head men's basketball coach Craig Smith is pleased to announced the signing of Tre Burnette of Williston State to a national letter of intent. Burnette will be eligible to compete for the Coyotes this fall.
Burnette is a 6-foot-5-inch guard from Madison, Wis., and Memorial High School. He played one season at Highland Community College in Freeport, Ill., before moving to Williston State, a two-year college in Williston, N.D. He played the 2013-14 season for Eric Peterson, who is now an assistant coach for the Coyotes.
"Tre is a winner," said Smith. "He played for a great high school program at Madison Memorial. He led their team to back-to-back state championship games and won it all as a junior. This past season, helped lead Williston State to a 27-6 record and a Mon-Dak Conference title."
Burnette averaged 15.9 points and 7.2 rebounds in earning second-team all-conference and all-region honors for the Tetons last season. He shot 48 percent from the field and knocked down 37 three-pointers. He also had 58 steals, 57 assists and 27 blocks in 29 games.
"Tre is a strong, physical guard who knows how to play," said Smith. "He can score in a variety of ways and is an excellent rebounding guard. We are thrilled to have him join our team."
Courtesy: University of South Dakota