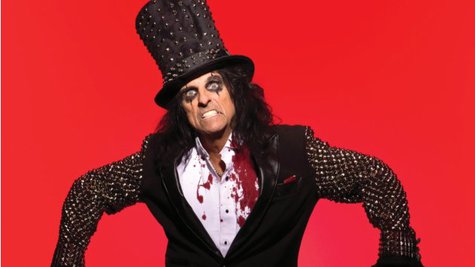 Alice Cooper will be pretty busy for most of the rest of 2014 serving as the opening act during Mötley Crüe 's farewell tour, but the shock rocker has found time to squeeze in a few headlining dates of his own. Cooper has announced four new fall shows , three of which will be held during a brief break in the Crüe's trek and one that will take place after the glam-metal band's itinerary winds down for the year.
Alice's new Raise the Dead tour dates are scheduled for October 30 in Rama, Canada; October 31 in Kitchener, Canada; November 2 in Hammond, Indiana; and November 26 in Las Vegas. Mötley Crüe's All Bad Things Must Come to an End Tour got under way in July, and currently is mapped out through a November 22 concert in Spokane, Washington. That trek is expected to pick up again in 2015.
You can check out Cooper's full tour schedule at AliceCooper.com/Tour-Dates .
Follow @ABCNewsRadio
Copyright 2014 ABC News Radio