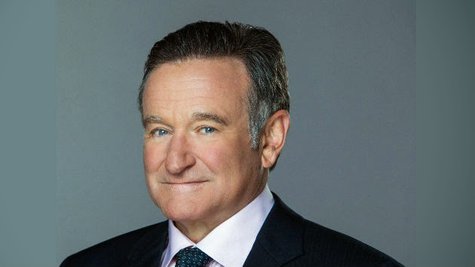 The tragic death of comedy icon Robin Williams hit the Hollywood community hard, but many top musicians also took to Twitter to mourn the 63-year-old actor and comic, who was found dead of an apparent suicide in his home Monday. Among those who shared their grief over Williams passing were Ringo Starr , Brian Wilson and Cher .

The former Beatles drummer wrote a simple message that reads, "Goodbye and God bless Robin Williams peace and love."
As for the Beach Boys mastermind, he wrote , "I'm very sad to hear about Robin Williams. He made the world laugh and was a very special talent. Love & mercy to Robin's family & friends."
Cher, meanwhile, tweeted that she'd known Williams for a long time, and posted a long series of messages about him. "He was Sweet LOVELY, Man. He ran high voltage, Mind Always Going, It was who he was," she wrote, adding, "Artists (Especially ) R Hard Wired Delicately. I Liken it to a FAULTY EMOTIONAL THERMOSTAT. U Can Set it, But It Goes TOO HIGH THEN TOO LOW."
Attempting to explain Williams' depression, Cher continued, "There is a Great Chasm between on Stage, Film, Fame & Life! One is SUCH Heightened Reality & After Heights there can be Great Depths!"
Here a look at what some other music artists had to say about Robin's death:
Peter Frampton : "So sad about dear Robin Williams. True genius. We r all lucky 2 have been able 2 experience his unique talent He always raised our spirits."
Styx : "Our lives changed for the better every time we watched and continue to watch Good Will Hunting. RIP Robin Williams. You will be missed."
Aerosmith guitarist Joe Perry : "My heart is sad I just found out found out Robin Williams passed away. My deepest sympathies to his family and friends."
Alice Cooper : "#RobinWilliams gone. If you struggle with #depression SEE a doc!"
KISS ' Paul Stanley : "RIP Robin Williams. A tragic loss to depression. So sad…If you are struggling with depression there IS help. Therapists and meds can help you turn it around. YOU ARE NOT ALONE. #DONTGIVEUP"
Billy Idol : "Stunned to hear about Robin Williams death... he made us laugh so much! :( #restinpeace"
Ozzy Osbourne : "Such a tragic loss. I will always have amazing memories of @RobinWilliams. Respect and love goes out to his family."
Follow @ABCNewsRadio
Copyright 2014 ABC News Radio