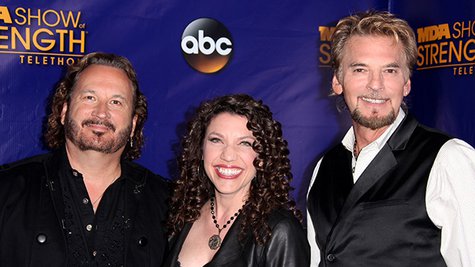 Kenny Loggins wants you to help him produce his next album. Actually, Loggins, a hit maker since the early 1970s, wants your money.
He's using the popular site, Kickerstarter , to raise at least $85,000. Fans of Loggins, who's known for such favorites as "Danny's Song" when he was part of Loggins and Messina and solo hits like "I'm Alright," "Footloose" and "Danger Zone," only have until Thursday to pitch in.
To make it worth your while, Loggins is offering donors a variety of bonuses. Anyone who contributes $25,000 gets a free concert in their living room with Loggins and his current band, the Blue Sky Riders . Donate $7,500 and Loggins will write a song just for you. Meanwhile, $100 earns a Skype chat with the singer.
As of early Wednesday morning, Loggins had exceeded his initial goal, having raised $110,790. Over $30,000 of that came from folks who heard fan Eric Sanchez 's Kickstarter plea to donate cash so he could score that private living room concert. Sanchez met his goal with room to spare. It certainly didn't hurt that Jimmy Kimmel featured Sanchez and his campaign on his show last week.
Follow @ABCNewsRadio
Copyright 2014 ABC News Radio