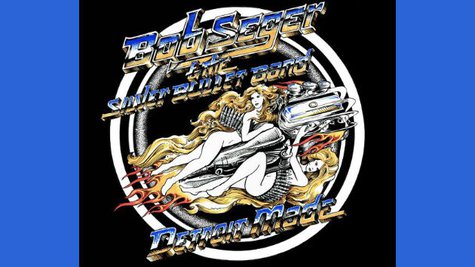 Could Bob Seger finally be getting ready to release his long-awaited studio album? The Michigan rocker, who's been working on the follow-up to 2006's The Promise for a few years now, has just sent a new cover of the John Hiatt -penned song "Detroit Made," to radio stations in the U.S.
Details currently are scant, but a Capitol Records label rep tells ABC News Radio that the track will appear on Seger's next album. The Rock and Roll Hall of Famer began using "Detroit Made" to open shows on his most recent North American tour, which ran from February to May 2013.
The up-tempo rock tune is highlighted by Seger's strong, gravelly voice, along with some muscular guitar riffs and soulful backing vocals.
According to Billboard , Seger released "Detroit Made" to coincide with the 2014 Woodward Dream Cruise, an annual automobile event that takes place in the suburbs of Detroit. Billboard reports that Bob recorded the song in Nashville with help from a few members of his Silver Bullet Band -- guitarist Rob McNelley and backing singers Shaun Murphy , Laura Creamer and Barb Payton .
The original version of "Detroit Made" appeared on Hiatt's 2011 album, Dirty Jeans and Mudslide Hymns .
Follow @ABCNewsRadio
Copyright 2014 ABC News Radio