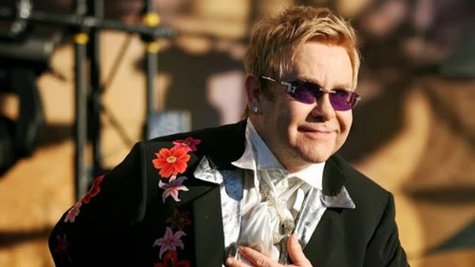 Over the years, Elton John certainly has worn his share of colorful costumes, so maybe that's why Variety reports that his movie company, Rocket Pictures, has plans to produce an animated version of the classic musical Joseph & the Amazing Technicolor Dreamcoat.
John's company might have had the inside track to get the movie rights to Joseph. It was co-written by Tim Rice , with whom Elton teamed to create The Lion King , as well as the musical Aida.
Joseph & the Amazing Technicolor Dreamcoat , created in 1968 by Rice and Andrew Lloyd Webber , was inspired by the story of the biblical figure of the same name, who wore a "coat of many colors." It's one of the most-produced musicals of all time, earning more than $600 million at the box office over the years. It played 747 performances on Broadway.
Elton's company has had success with animation in the past, having released the 2011 hit 3D animated film Gnomeo & Juliet . Rocket Pictures currently has a sequel to that movie in the works, as well as John's biopic, Rocketman , starring British actor Tom Hardy as the singer.
Copyright 2014 ABC News Radio