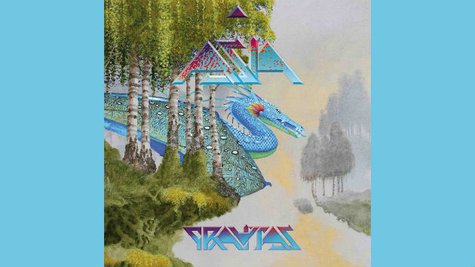 Asia will release its 14th album, titled Gravitas , on March 25 . The set will be the first to feature new guitarist Sam Coulson , who joined the band last year when founding guitarist Steve Howe left to focus on Yes and his solo work.
Gravitas will be released in two editions. The standard CD will contain nine new tracks written and produced by singer/bass player John Wetton and keyboardist Geoff Downes . A Deluxe Edition will include those nine tunes, two bonus acoustic tracks and a DVD that will contain a promotional film, footage of Asia playing classic tracks like "Heat of the Moment" live in Bulgaria with the Plovdiv Philharmonic Orchestra and a video for one of the album's new songs, "Valkyrie."
In a statement, Wetton describes the album as "[p]ure, unadulterated and stereotypical Asia." He adds, "It conveys the spectrum of emotion and color from real life agonies to ecstatic fantasy of escapism. Great songs, fabulous performance."
Here's the track listing for Gravitas :
"Valkyrie"
"Gravitas"
"The Closer I Get to You"
"Nyctophobia"
"Russian Dolls"
"Heaven Help Me Now"
"I Would Die For You"
"Joe DiMaggio's Glove"
"Till We Meet Again"
"The Closer I Get to You" (Acoustic) (Deluxe Edition only)
"Joe DiMaggio's Glove" (Acoustic) (Deluxe Edition only)
DVD:
"Valkyrie" (video clip)
Electronic Press Kit
"Heat of the Moment" (Live in Plovdiv with Plovdiv Philharmonic Orchestra)
TBA (Live in Plovdiv with Plovdiv Philharmonic Orchestra)
TBA (Live in Plovdiv with Plovdiv Philharmonic Orchestra)
Copyright 2014 ABC News Radio