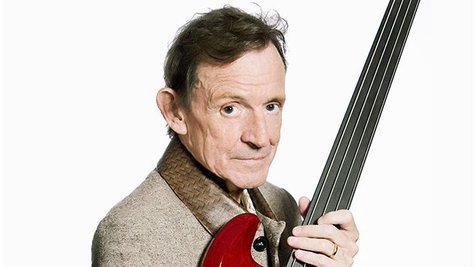 Silver Rails , the new solo album from former Cream singer and bass player Jack Bruce , will be released April 15, record label Esoteric Antenna has announced.
The 10-song collection is Bruce's first studio effort in a decade. It features a stellar cast of guest musicians, including former Scorpions guitarist Uli Jon Roth , ex- Whitesnake guitarist Bernie Marsden and Robin Trower , as well as Medeski, Martin & Wood keyboard player John Medeski and drummer Cindy Blackman-Santana -- who is married to Carlos Santana . Medeski and Santana, along with Living Colour guitarist Vernon Reid , played with Bruce in the jazz-fusion project Spectrum Road , which released a self-titled album in 2012. Jack's son Malcolm also contributed to Silver Rails .
The album will be released in several versions, including a standard CD, a two-disc deluxe edition containing a Making of Silver Rails documentary on DVD, and a vinyl LP.
Bruce will kick off a U.K. tour on March 13. No word yet on U.S. dates.
Here's the Silver Rails track list:
"Candlelight"
"Reach for the Night"
"Fields of Forever"
"Hidden Cities"
"Don't Look Now"
"Rusty Lady"
"Industrial Child"
"Drone"
"Keep It Down"
"No Surrender"
Copyright 2014 ABC News Radio