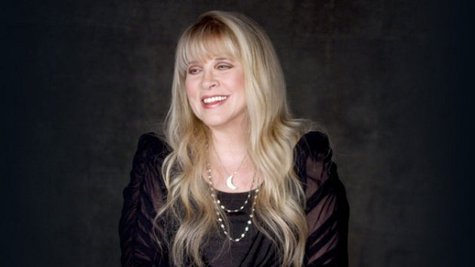 Stevie Nicks , still beautiful at 65, is currently unattached. And she doesn't see that changing anytime soon, because, as she explains, dating her isn't easy for most men.
Speaking to The New York Times , the Fleetwood Mac frontwoman says, "I live a single woman's life and yes, I spend a lot of time by myself. I have a few very close friends, most of them I've known forever, and I kind of like it." Asked if she's open to dating someone, she tells the Times , "It would be fun if I could find a boyfriend who understood my life and didn't get his feelings hurt because I'm always a phone call away from having to leave in two hours for New York or a phone call away from having to do interviews all day long."
In other words, "it's not very much fun to be Mr. Stevie Nicks," says the Rock and Roll Hall of Famer.
Stevie says in the last 10 years, she's really learned to enjoy her freedom and not having to answer to anyone. "In the last 10 years, I've just said I'm going to follow my muse. If I want to go somewhere I don't have to worry about anyone being mad at me. I don't have to make up excuses on the phone about why I'm not coming home," she says.
"If it were to happen to me I'd be thrilled," she says of love. "But when I'm 90 years old and sitting in a gloriously beautiful beach house somewhere on this planet with five or six Chinese Crested Yorkies, surrounded by all my goddaughters who will at that point be middle-aged, I'll be just as happy."
As for what makes her happy these days, Stevie tells the paper, "Right now, I put on Lady Gaga's 'Applause' and dance around the house."
The singer also tells the Times that, while she can see a time in the future when keeping Fleetwood Mac going will "become less physical and involve less travel," she doesn't "see [us] ever really stopping."
Copyright 2014 ABC News Radio