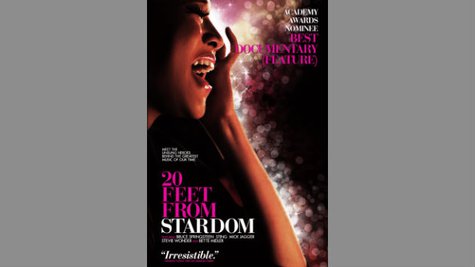 Morgan Neville is the director behind the documentary 20 Feet from Stardom , which focuses on a several backup singers who supported a variety of music legends. It's a movie that could be a week away from winning an Academy Award.
20 Feet from Stardom is considered to be one of the front-runners in the Oscars' best documentary category. Among the vocalists highlighted in the flick are Darlene Love , Merry Clayton and current Rolling Stones touring singer Lisa Fischer . The movie features interviews with Mick Jagger , Bruce Springsteen , Sting and Stevie Wonder , among other famous artists.
Neville says an Oscar win would be "the perfect culmination of what the film has tried to do, which is shine attention on backup singers. And not just that, but to really make people re-evaluate what we take for granted. For the women in the film and all the people in the film, it would be a huge validation."
A victory also could prove helpful when the time comes for him to raise money for another documentary. But, Neville adds, "Suddenly there aren't bags of cash being parachuted onto your front lawn. At least, not that I know of."
The upcoming Oscars ceremony will be the first for Neville. He says he'd like to chat with nominated Wolf of Wall Street director Martin Scorsese , who he says has "also done his share of documentaries. And somebody who knows and uses music in such incredible ways."
We'll find out whether 20 Feet from Stardom will win the best documentary Oscar when the ceremony airs live on ABC on March 2.
Copyright 2014 ABC News Radio