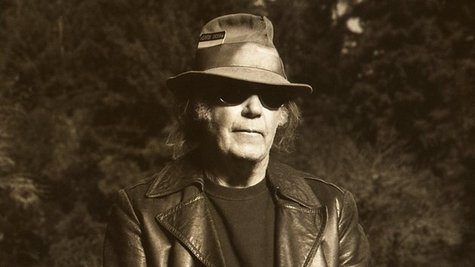 Neil Young has scheduled his first concerts since playing a four-night stand at New York City's Carnegie Hall and a series of dates in Canada in January. The folk-rock legend has lined up two solo acoustic shows at the Dolby Theatre in Los Angeles, on March 29 and 30.
Tickets for the concerts can be purchased now at Tix.ConcertMaps.com/NeilYoung. Young's only other scheduled U.S. appearance is a March 11 interview event that's part of the South by Southwest music festival in Austin, Texas. Neil is expected to discuss Pono, the high-quality music service he's been developing that's slated to be introduced this year.
Young also has new album titled A Letter Home coming out soon on ex- White Stripes frontman Jack White 's Third Man Records label. The album is described as "an unheard collection of rediscovered songs from the past recorded on ancient electro-mechanical technology [that] captures and unleashes the essence of something that could have been gone forever." Neil told Rolling Stone recently that A Letter Home would be available in March, but no official date has yet been announced.
Lastly, Young has been amassing a slew of dates for a European summer tour with his longtime backing group Crazy Horse . According to the respected fan site Thrasher's Wheat , the trek currently spans from a July 7 concert in Reyjavik, Iceland, through an August 8 stop in Colmar, France, and includes a July 17 performance in Tel Aviv, Israel.
Copyright 2014 ABC News Radio