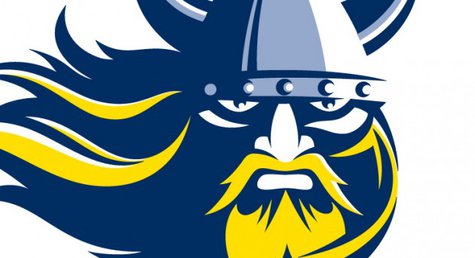 BURNSVILLE, Minn. (KWSN)– Augustana women's basketball had two players on Thursday that were honored by the Northern Sun Intercollegiate Conference in a release from the league.Shaunteva Ashley and Emily Schulte were each recognized for their great play this season and named to All-NSIC first and second teams.
Schulte was also named the NSIC Defensive Player of the Year by the league, becoming the first Viking women's basketball player since Sandra Zwach won NCC Defensive Player of the Year in 1997 to win the award. Schulte was also selected to the NSIC All-Defensive team.Ashley earned first team All-NSIC honors, the first time in her career.
The junior guard has averaged career highs in multiple categories this season for Augustana. Her 18.3 points per game, second in the NSIC this year, lead the team. The Sioux Falls, S.D. native also is shooting a career-best 48.7 percent from the field.
Ashley has knocked down a 40 3-pointers this season, second most on the team.Ashley also was the primary ball hander for the Vikings this season, handing out 4.3 assists per game, while limiting her turnovers to just two a game during the 2013-14 campaign.
Her 2.13 assist-to-turnover ratio currently ranks second in the NSIC and 11th nationally.Schulte, the other part of a dynamic 1-2 punch combo with Ashley in the backcourt this year, was named second team All-NSIC. The former O'Gorman star has averaged a career-high 14.1 points per game this season for the Vikings, second most on the team. Schulte's 2.7 steals per game average, which ranks second in the NSIC, is also career high.
She is also Augustana's leading 3-pointer shooter this year, knocking down a personal best 67 threes this season, fourth in the NSIC.With her 74 steals this season, Schulte became the first player in Augustana history with three seasons of at least 70 steals in their career.
Both players also achieved a rare accomplishment earlier this season, becoming the eighth and ninth women's players in Viking history with at least 1,000 points, 300 rebounds, and 300 assists in their career.
The Vikings will take on the North Division's No. 1 seed Northern State on Saturday in the NSIC/Sanford Health Women's Basketball Tournament Quarterfinals at the Sanford Pentagon in Sioux Falls, S.D. at 12 p.m.
Courtesy: Augustana College