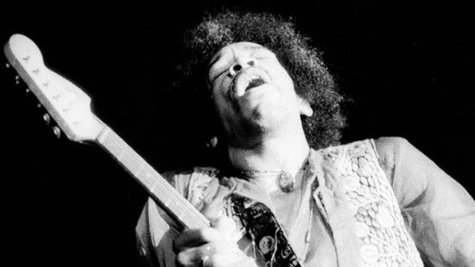 A London flat where Jimi Hendrix lived in 1968 and 1969 is set to be transformed into a museum honoring the late guitar legend thanks to a grant of 1.2 million pounds, just under $2 million, from the U.K.'s Heritage Lottery Fund . Hendrix shared the attic apartment, which is located at 23 Brook Street in the city's Mayfair section, with his then-girlfriend Kathy Etchingham .
NME.com reports that, when finished, the attraction will display a variety of Hendrix memorabilia, as well as furniture dating from the time the rock icon lived in the space. The museum also will offer music-education programs. In 1998, the U.K.'s English Heritage association unveiled a commemorative blue plaque at the site, although fans rarely have been allowed inside apartment.
Since 2001, Hendrix's one-time residence has housed the administrative offices of the neighboring Handel House Museum honoring composer George Frideric Handel . Jimi reportedly was aware that the 18th century composer had once resided in the next building over from him, and made a point to listen to the pieces Handel wrote while living there.
Copyright 2014 ABC News Radio