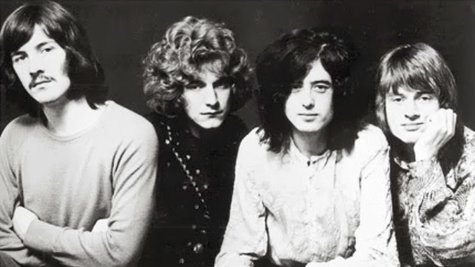 Led Zeppelin guitarist Jimmy Page has ushered in 2014 by revealing new details about the band's forthcoming plans to release expanded and remastered versions of its albums. In a message posted Tuesday on his official website that's since been removed, Page announced that the only the reissues of the group's first three albums -- the band's self-titled debut, Led Zeppelin II and Led Zeppelin III -- "will be released this year."
In an interview this past November with the U.K.'s Team Rock Radio , Jimmy seemed to imply that revamped versions of all of Led Zeppelin's studio albums would arrive during 2014, but that no longer appears to be the case. Page also reported in his New Year's message that he's "been working on some of my own material from the archives that will be unleashed in 2014."
Meanwhile, a new Led Zeppelin reunion continues to be an unlikely proposition. Singer Robert Plant apparently is very content with his current group Sensational Space Shifters , and is nearing completion of his first album with the band.
In a new interview with U.K. magazine Uncut , Plant says that touring with Sensational Space Shifters is "so much better…than to bathe in the tepid bathtub of old hits." He adds that the group has recorded nine new tracks already.
Copyright 2014 ABC News Radio