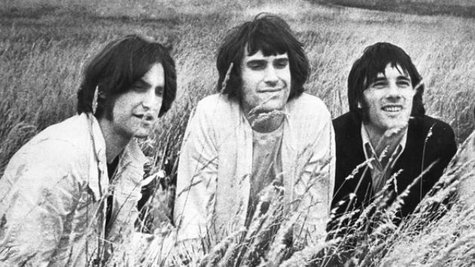 Kinks fans may finally have something to get excited about with regard to a long-hoped-for band reunion. In a new interview with U.K. magazine Uncut , frontman Ray Davies says of the possibility of the group re-forming, "It's as close as it's ever been to happening."
The article also features new conversations with The Kinks' other two surviving original members, guitarist Dave Davies and drummer Mick Avory , who also seem open to reuniting.
Dave, who has had an infamously contentious relationship with his sibling band mate, Ray, tells Uncut , "I said to Ray I thought that it'd be a great shame if we don't try and do something."
Dave also notes that despite the many conflicts he's had with his brother, "I don't think our love has diminished. I think the stage-play has played itself out a bit, the pretense and the acting."
For his part, Avory says, "I think it would be nice to do something all together, because the chances are diminishing as we talk." The drummer, who exited The Kinks in 1984, about 12 years before the band broke up, adds that if the group was to have a proper reunion, he and the Davies brothers would "have to knock our heads together and rehearse…We haven't played together for God knows how long."
Dave also tells Uncut that he'd like a reunion project with Ray to include some new music, maintaining that he doesn't "want to see the legacy of The Kinks soured by two miserable old men doing it for the money."
Ray Davies expressed a similar sentiment regarding a possible reunion when he talked with ABC News Radio back in October. "My answer is 'no' if we're just going to go out and play the oldies, 'maybe' if we can make good new music as well," he said. "Because to me, that's been the constant in my career. I must write something new, something fresh."
Copyright 2014 ABC News Radio