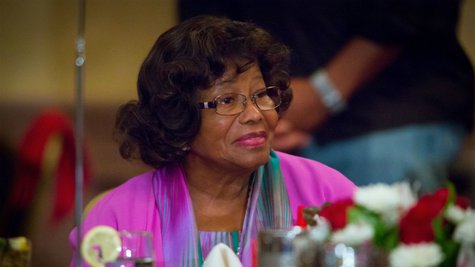 Michael Jackson 's mother, Katherine Jackson , has apparently stopped the online funding for a documentary about her son and is issuing refunds.
According to the New York Daily News , the producer of Remembering Michael , Kirk Schenck , says, "Mrs. Jackson's motive for this project is to present a side of Michael Jackson no one has ever seen. She put a stop to the crowdsourcing financing plan the moment she saw Michael's fans felt it was misguided." The campaign on FundAnything.com was reportedly halted on December 20.
A representative for the film says more than 60 refunds have been issued because Mrs. Jackson "felt this financing route sent the wrong message to fans," according to the Daily News . Plans for the film will continue, however, with alternative financing.
Mrs. Jackson announced the project December 16 on ABC's Good Morning America , saying it would feature rare interviews with Michael's three children -- Blanket , Prince and Paris . The goal then was to raise $3.2 million, with some of the interviews with the late King of Pop's kids available for viewing on the Fund Anything website as an enticement to donate.
Copyright 2014 ABC News Radio