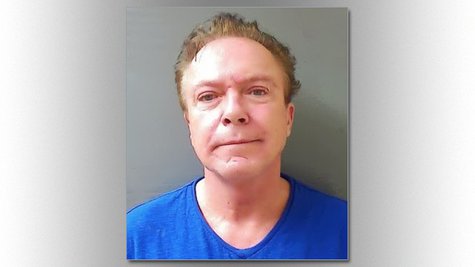 Former Partridge Family star David Cassidy was arrested on suspicion of drunken driving near Los Angeles International Airport on Friday night.
The 63-year-old Cassidy was pulled over after making an illegal right turn against a red light. A police officer smelled alcohol in the car.
The 1970s heartthrob was arrested, then released the following morning on 15 thousand dollars bail. He's due in court on February 5.
Cassidy's rep tells Entertainment Tonight , "David just completed a stint in rehab and was doing very well in sobriety." The rep adds that Cassidy was in Los Angeles to attend depositions in a lawsuit he filed over Partridge Family royalties he claims he's owed.
The rep adds, "After attending his and his manager's depositions, it appears as if the pressure led to a brief relapse. He was on his way to the airport to return to his home in Florida and to transitional rehabilitation. He plans now to return to rehab in an undisclosed facility."
This was Cassidy's third DUI arrest in the past five years.
Copyright 2014 ABC News Radio