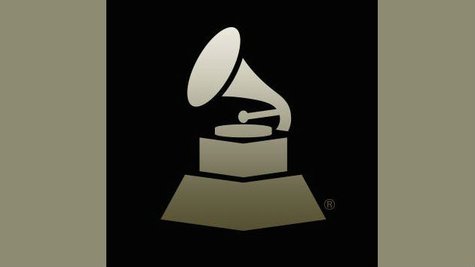 The 56th Annual Grammy Awards will air Sunday night on CBS and, as usual, the ceremony is expected to feature a variety of exciting performances. While several of the show's performances have been officially announced, arguably the most hoped-for and anticipated one yet to be confirmed, a reunion of founding Beatles Paul McCartney and Ringo Starr . Ken Ehrlich , executive producer of the Grammys, says he isn't about to spill the beans about whether the rock legends will rock out together on stage during the ceremony.
"We've announced that they're going to be there and that they are going to be part of the show, but we'll let people speculate a little bit longer about what they're going to do," Ehrlich tells ABC News Radio. "So, I probably can't say too much other than, if you love The Beatles you're going to love Sunday."
Ken adds that he wishes people would stop leaking information. "I just wish there were a way to have some surprise back in television, so that when people looked, and all of a sudden that came on, they went 'Wow,'" he maintains.
Surprises aside, viewers can definitely count on being treated to a number of cool collaborations and mash-ups, like Chicago performing with the pop/R&B star Robin Thicke , Stevie Wonder playing with Chic 's Nile Rodgers and French electronic duo Daft Punk , heavy-metal gods Metallica performing with the Chinese classical pianist Lang Lang , and Fleetwood Mac 's Lindsey Buckingham jamming with Dave Grohl of the Foo Fighters and the modern-rock bands Nine Inch Nails and Queens of the Stone Age .
Whereas before, Ehrlich and his team used to cook up these crazy pairings, he says, "What's happened over the years is that now people come to us." He says artists know that the cooler their idea is for a collaboration, the more likely it is that they'll get to perform on the show. "They know that that might be a road map to the Grammys, if they present an interesting idea," he explains.
As has become a Grammy tradition over the last few years, Sunday's show will finish with a big rock-themed jam, this one featuring Buckingham, Grohl, Nine Inch Nails and Queens of the Stone Age.
Recalling the history of these performances, Ehrlich says, "We started to do that about three years ago…and then two years ago the amazing Abbey Road finale that Paul McCartney and [ Bruce ] Springsteen and Dave Grohl gave us was just unmatchable. Then last year, we rocked out with this great hip-hop orgy with [ Rage Against the Machine guitarist] Tom Morello , and it was really great. So, what we've decided is that if you watch the Grammys, we don't want you to go to sleep at 11:30, we're gonna keep you up."
Besides the offbeat mash-ups, the performance lineup includes well-known artists from nearly every musical genre.
"You try to appeal to everybody, you try and make a show that's so broad that there isn't anybody that says, 'I don't wanna watch it,'" Ehrlich points. "And when you've got Paul McCartney and Ringo Starr and then they leave the stage and out comes [country star] Keith Urban , and then you go from that to [hip-hop artist] Kendrick [ Lamar ]...I mean, it's pretty remarkable, so I'm very excited about this show."

You can catch all the magical musical moments when the Grammy ceremony airs on Sunday at 8 p.m. ET/7 p.m. CT on CBS.
Copyright 2014 ABC News Radio