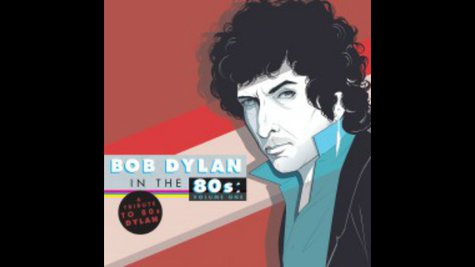 Musically speaking, Bob Dylan had his ups and downs between 1980 and 1990. Some of Dylan's under-the-radar material from that time period, however, has been given a second life of sorts in the form of the multi-act album Bob Dylan in the 80s: Volume One , due March 25 on ATO Records .
Among the contributors is singer-songwriter Elvis Perkins , the son of the late actor Anthony Perkins . The younger Perkins covers "Congratulations," a Dylan song from the first Traveling Wilburys album. Ex- Guns N' Roses guitarist Slash teams with Aaron Freeman , formerly of the band Ween , for "Wiggle Wiggle," while modern-rockers Craig Finn of The Hold Steady and Carl Broemel of My Morning Jacket contribute "Sweetheart Like You" and "Death Is Not the End," respectively.
"Jokerman," which Dylan released in 1983 on his solo album Infidels , has been remade by the veteran indie-rock band Built to Spill . You can check it out now on the label's SoundCloud page .
Project co-producer Jesse Lauter describes this era of Dylan's career as "the lowest point of his commercial success, even though he released eight studio albums." But Lauter adds, "Our goal was to showcase one of the greatest artists of our time during an off-rhythm period and bring a stronger sense of harmony to the material at hand."
A portion of the proceeds from Bob Dylan in the 80s: Volume One will benefit Pencils of Promise , a nonprofit organization that builds schools and increases educational opportunities in the developing countries.
Copyright 2014 ABC News Radio