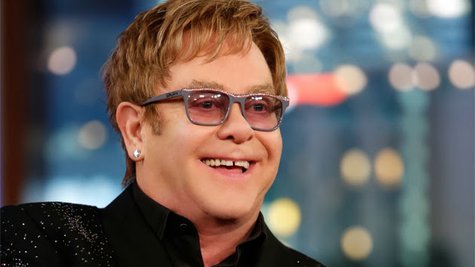 Elton John has announced some details of his annual Oscar viewing party, which benefits his AIDS Foundation. The event will be held Sunday, March 2 -- Oscar night -- at West Hollywood Park in Los Angeles.
As always, Elton and his partner David Furnish will host the bash, which will feature dinner, a live auction and a special musical performance from a yet-to-be-announced performer. Chef Gordon Ramsay will be preparing this year's meal, which guests will enjoy while watching 86th Annual Academy Awards on ABC.
The co-chairs for this year's event include Katy Perry , Steven Tyler , Sharon and Ozzy Osbourne , Neil Patrick Harris , Nicole Kidman and Keith Urban , Heidi Klum , Jared Leto , Anna Paquin and Stephen Moyer , Sharon Stone and many more big stars, all of whom are expected to show up on the night in question.
Over the past 22 years, Elton's Oscar party has raised nearly $40 million for the Elton John AIDS Foundation.
In other Elton news, his winter tour of the North America starts on Saturday in Youngstown, Ohio.
Copyright 2014 ABC News Radio