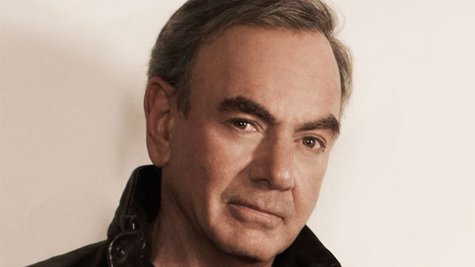 One of Neil Diamond 's most recent performances took place this past July at Major League Baseball's 2013 All-Star Game, when he took the field at Boston's Fenway Park to belt out his classic "Sweet Caroline." Now, the legendary singer reportedly is set to give a similar performance next month to help celebrate the opening of a high school baseball field in Sherman Oaks, California.

The Los Angeles Times reports that movie director Dennis Dugan , who's good friends with Diamond, has gotten the veteran pop star to agree to help christen Notre Dame High School's new $3 million field on February 22 by singing "Sweet Caroline." Notre Dame happens to the alma mater of Dugan's son, Kelly , who's currently a member of the Philadelphia Phillies baseball team.
Dugan, who recently signed on to organize the opening festivities for the field, is probably best known for directing several Adam Sandler films, including Happy Gilmore , I Now Pronounce You Chuck and Larry , and Grown Ups .
Copyright 2014 ABC News Radio