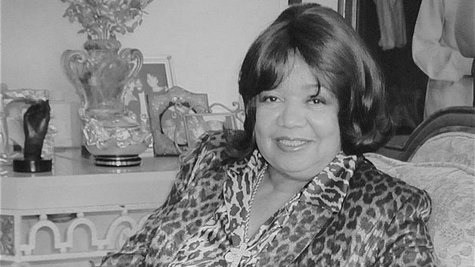 Anna Gordy Gaye , the first wife of late soul legend Marvin Gaye and an older sister of Motown Records founder Berry Gordy , died Friday at her home in Los Angeles. She was 92. An official statement from Anna's family provided to ABC News Radio says Gaye "was surrounded by her loving son Marvin Gaye III and other family members" when she passed away.
Anna married Marvin Gaye in 1963, and the couple had a turbulent relationship that ended in divorce in 1977. They had one adopted son, Marvin III, who was born in 1966 and is the biological child of Anna's niece, Denise Gordy .
A songwriter and music entrepreneur in her own right, Anna co-founded Anna Records in 1958. The label, which eventually was absorbed into Motown, recorded such artists as Temptations singer David Ruffin , Joe Tex , and Motown songwriter Lamont Dozier early in their careers.
Anna Gaye went on to become a staff songwriter for Motown, and co-wrote many songs that appeared on Gaye's albums, including two featured on his classic 1971 release, What's Going On . In addition, she and Gaye collaborated on a couple of hits for the early-'60s Motown group The Originals . She also is said to be the inspiration for a number of Marvin's compositions, including "Pride & Joy" and "Stubborn Kind of Fellow." Gaye even wrote an entire album, 1978's Here, My Dear , about their relationship and contentious divorce.
After divorcing, Anna and Marvin resumed a friendship, and she and their son were on hand to accept Gaye's posthumous induction into the Rock and Roll Hall of Fame in 1987.
Copyright 2014 ABC News Radio