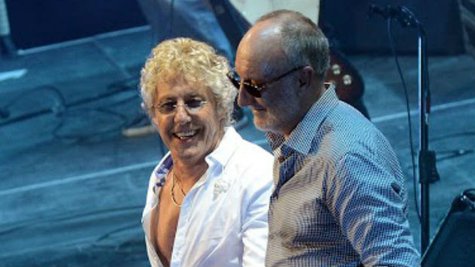 Following recent comments to the U.K. press that he'd like to make as much music as he can while he's still able, Roger Daltrey now has revealed that a new Who album is a distinct possibility in the not too distant future.
The singer tells NME that Who songwriter/guitarist Pete Townshend has "got hundreds of songs," adding that "he wants to make an album and I'm always ready and raring to go."
Daltrey points out that while nothing is set in stone regarding a new record from the band, he's optimistic about the prospects for the project getting off the ground. "I never know what I'm doing next, it's about what comes through my letterbox tomorrow," he says, "but I don't see why we wouldn't. My voice is still in good shape. The hearing isn't so great, but the voice is fine."
Roger, who's just revealed details about the 2014 edition of the annual Teenage Cancer Trust benefit concerts at London's Royal Albert Hall, tells NME that he and Townshend won't be performing at this year's event. As for whether The Who will head out for a 50th anniversary tour, Daltrey says, "I don't know. Possibly [the band's next trek will be in support of this album. I haven't thought about it, to be honest."
Regarding how he feels about the group reaching the half-century mark, 69-year-old Daltrey declares, "We didn't think it was going to last the week, let alone 50 years. We were The Who, we used to break up after every show."
Copyright 2014 ABC News Radio