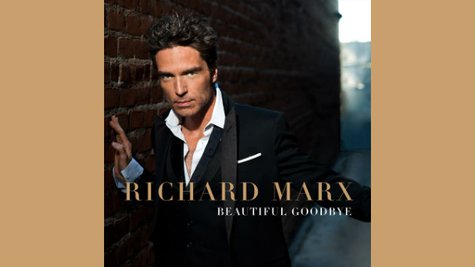 Richard Marx is known as a singer of romantic ballads, but he's getting down and dirty on his new album, Beautiful Goodbye.
Due July 8, the album is "mostly a series of songs about seduction, sex and the mystifying sensual dance between two people," Richard tells Billboard . He says he didn't have plans to make a new album, but while writing songs with other artists for their projects, he realized he had a batch that worked well together, "so I kept going in that direction," he explains.
Richard describes the album as "musically diverse," and says it was, surprisingly, inspired by EDM, or electronic dance music, the sound which is currently all over the pop charts. "That's very sexy music to me," he tells Billboard. His other influences on the record are very eclectic, ranging from Sade to Chopin to Antonio Carlos Jobim .
You can listen to the entire album streaming now at Billboard.com .
Follow @ABCNewsRadio
Copyright 2014 ABC News Radio