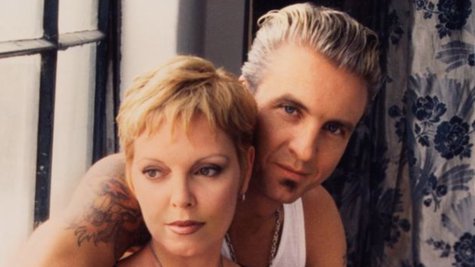 While Pat Benatar and Neil Giraldo are hitting fans with their best shots on their 35th Anniversary Summer tour, both musicians are exploring another passion: writing.

Giraldo, 58, and Benatar, 61, are currently working on separate projects. He is writing an autobiography, and she's working on a novel about the second coming of Jesus, as well as a cookbook.

"This is just another outlet for me," Benatar told The Southern Illinoisan .

In the meantime, the duo has expanded their touring schedule to cover 125 dates a year. In the past, the working parents toured over the summer to accommodate school schedules, but now that their youngest has graduated high school, they are spreading their wings.

"It's insane, but it's kind of fun and normal," Benatar said. "The seduction of it all is still there."

The current tour is a mix of smaller and larger venues, and Benatar says either setting works for her just fine.

"Sometimes, the intimate ones are really, really fun," Benatar said. "You can fine-tune how you set things up and really engage with the audience."

Benatar is currently on the road with Rick Springfield .
Follow @ABCNewsRadio
Copyright 2014 ABC News Radio