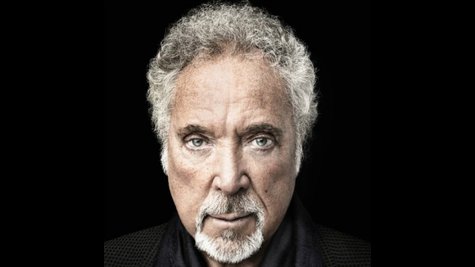 As the only guitarist in the pioneering heavy-metal band Black Sabbath , Tony Iommi has played with his share of singers, among them Ozzy Osbourne , Ronnie James Dio and Ian Gillan .
The idea of Iommi adding solo star Tom Jones to his list of notable voices, might seem strange on paper, but it's really not as far-fetched as it seems.
The genesis for this potential collaboration can actually be traced to a Kerrang! magazine item published in the late 1980s hinting that Jones was on the verge of joining Sabbath for a concept album and tour. It turned out to be a joke -- but today, Iommi appears to be dead serious about possibly working with Jones.
Iommi recently told Classic Rock magazine, "I've met Tom a few times, and we were talking one day, and he said, 'Did you ever see that thing in the press about me joining you guys?'"
Iommi said he had, and that prompted Jones to ask him, "It's not a bad idea, is it?"
According to Iommi, it's a good idea. "I'd actually like to do something with him," he tells Classic Rock . "It could work."
Jones is no stranger to collaborating with big names, both onstage and in the studio. On his TV variety show, This Is Tom Jones , which aired from 1969 to 1971, he sang with guests Wilson Pickett , Ray Charles and Janis Joplin , among others.
Follow @ABCNewsRadio Copyright 2014 ABC News Radio