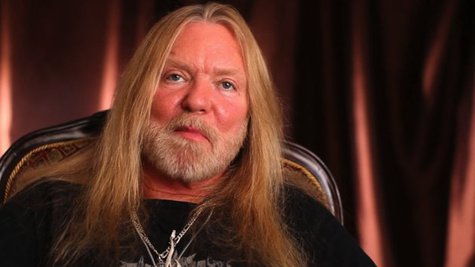 Randall Miller and Jody Savin , the main filmmakers behind the Gregg Allman biopic Midnight Rider , turned themselves in to Georgia authorities Sunday after being indicted earlier this month on involuntary manslaughter and criminal trespassing charges following the train accident that claimed the life of a camera assistant during the movie's first day of shooting.
Miller and Savin, who are married, each posted a $27,700 bond and were released from custody at Wayne County Sheriff's Department, according to Deadline . The couple, along with Jay Sedrish -- an executive producer and unit production manager for the flick -- were indicted on July 3 by a grand jury at Wayne County Superior Court. In Georgia, a manslaughter conviction could result in a 10-year prison sentence, while criminal trespassing carries a possible one-year term. Deadline reports that as of Tuesday morning, Sedrish hadn't turned himself in, although a sheriff's department representative told the website that he still had a week and was making arrangements to do so.
As previously reported, the accident occurred when a train unexpectedly crossed a trestle bridge near Jesup, Georgia, where the filmmakers were attempting to shoot a dream sequence that involved placing a metal hospital bed on the tracks. Sarah Jones , a 27-year-old camera assistant, was killed and several other crew members were injured while they tried to get off the trestle as the train came through. Prosecutors charge that the filmmakers hadn't secured permission to film on the tracks.
Miller, Savin and Sedrish, along with Allman and several other parties, also are facing a number of lawsuits connected to the accident.
Follow @ABCNewsRadio
Copyright 2014 ABC News Radio