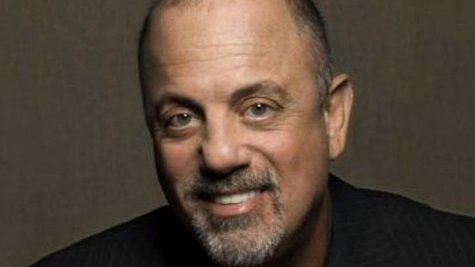 Billy Joel 's mother, Rosalind Nyman Joel , died Sunday, Billy's official Facebook page and website noted Monday. She was 92.

Mrs. Joel, whom Billy famously credited with "forcing" him to take piano lessons in his youth, died in hospice care on Long Island, New York, surrounded by her friends and family, according to Newsday .
Rosalind Nyman Joel was born on February 15, 1922, in Brooklyn, and met Billy's father Howard Joel in 1942 during a student musical production at City College of New York. She gave birth to Billy in May of 1949, and the couple later adopted Judy , the daughter of Billy's late aunt.
The couple divorced in 1957, and Mrs. Joel raised the children on Long Island as a single mother, taking on clerical work from local businesses to help pay the bills.

"Progressing from her strong support in assuring his musical education, the son who would reach world renown as singer-songwriter Billy Joel used his grounding in classical music to help create one of pop music's most enduring bodies of work," the website notes.
In addition to musical tributes to his mother in songs like "Rosalinda's Eyes," which was featured on the 1978 album 52nd Street , Billy paid tribute to his mother in 1986 by founding the Rosalind Joel Scholarship for the Performing Arts at the City College, where his parents met.
Mrs. Joel is also survived by daughter Judy Molinari ; her sister Bertha Miller ; and her two granddaughters, Alexa Ray Joel and Rebecca Molinari Gehrkin , the site notes.

In lieu of flowers the family requests a donation to the animal shelter The Little Shelter in her name.
Follow @ABCNewsRadio
Copyright 2014 ABC News Radio