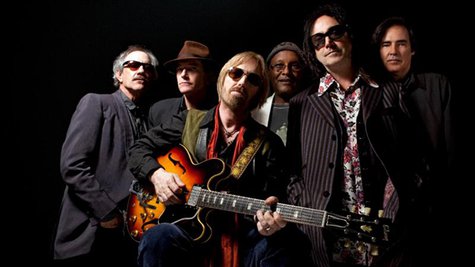 In advance of the July 29 release of Tom Petty and the Heartbreakers ' latest studio album, Hypnotic Eye , the band's entire catalog has been mastered specifically for iTunes and can be purchased now at the digital music service.
The series features a total of 18 full-length revamped recordings, spanning from the group's 1976 eponymous debut through 2010's Mojo . Also included are Petty's two solo albums, 1989's Full Moon Fever and 1994's Wildflowers ; 1993's Greatest Hits compilation; the 1996 soundtrack (Songs and Music from) She's the One ; and a pair of live collections, 1985's Pack Up the Plantation and 2009's The Live Anthology .
Of course, Hypnotic Eye also will be available in the format when it arrives on July 29. "Mastered for iTunes" recordings feature audio data that boasts high-resolution 24-bit technology.
Here is the complete list of "Mastered for iTunes" Petty and the Heartbreakers albums that are and will soon be available:
Tom Petty and the Heartbreakers (1976)
You're Gonna Get It! (1978)
Damn the Torpedoes (1979)
Hard Promises (1981)
Long After Dark (1982)
Southern Accents (1985)
Pack Up the Plantation, Live! (1985)
Let Me Up (I've Had Enough) (1987)
* Full Moon Fever (1989)
Into the Great Wide Open (1991)
Greatest Hits (1993)
* Wildflowers (1994)
(Songs and Music from) She's the One (1996)
Echo (1999)
The Last DJ (2002)
Highway Companion (2006)
The Live Anthology (2009)
Mojo (2010)
Hypnotic Eye (2014)
* = Tom Petty solo album.
Follow @ABCNewsRadio Copyright 2014 ABC News Radio