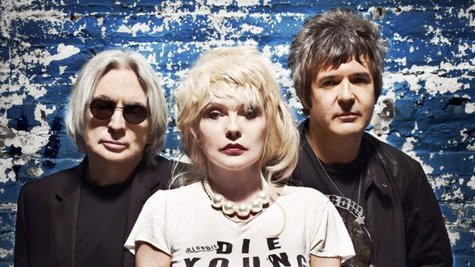 Blondie will be one of the music stars whose tunes will be profiled in the upcoming third season of Ovation's Emmy-nominated documentary series, Song by Song .

The Song by Song episodes featuring on Blondie will premiere in November and will focus on such hits by the influential New Wave band as "One Way or Another," "Heart of Glass," "Call Me," and "Rapture." The shows will include interviews with founding frontwoman Deborah Harry , guitarist Chris Stein , and drummer Clem Burke .
Other artists who will be profiled during the upcoming season are Sheryl Crow and electronic violinist Lindsey Stirling .
" Song by Song is a different twist on the music documentary genre," says Ovation programming executive Scott Woodward . "This series uses the featured artists' hit songs to tell the story of what was happening at that time in their lives, what inspired them to write the music and how their songs impacted their careers and popular culture."
The series premiered in 2012.
Follow @ABCNewsRadio
Copyright 2014 ABC News Radio