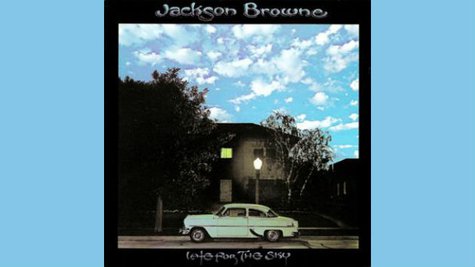 Jackson Browne has announced when fans will be able to get their hands on the 40th anniversary edition of his classic 1974 album Late for the Sky , and it's sooner rather than later. The collection, which was remastered from the recording's original analog tapes, will be released in the U.S. on June 24 .
The updated album will be available on CD, which will be housed in a plastic-free eco-digipak, as well as via various digital platforms. For the first time, the lyrics of Late for the Sky 's eight songs will be included in the packaging.
Originally released in September 1974, Late for the Sky was Browne's third studio album, and featured such memorable tunes as "For a Dancer" and "Before the Deluge." It peaked at #14 on the Billboard 200 chart, and has gone on to sell more than 1 million copies in the U.S.
As previously reported, Browne is planning to release a brand-new studio album sometime in the fall. Jackson kicks off a summer tour on June 30 with a performance in Fish Creek, Wisconsin, that will benefit the Tambourine Collaboratory, an organization that promotes creative collaboration within the local community. Browne's itinerary is plotted out through a recently added appearance on September 27 at the Way Over Yonder Newport Folk Fest in Santa Monica, California.
Follow @ABCNewsRadio
Copyright 2014 ABC News Radio