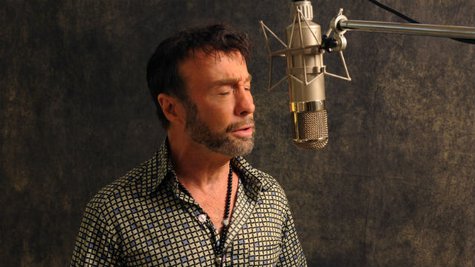 Rock meets soul at New York City's Town Hall this Thursday, when Paul Rodgers will showcase his new covers album, The Royal Sessions , during a special concert at the historic venue. At the show, the Bad Company frontman will be accompanied by many of the same Memphis session musicians who played on the record, which includes his interpretations of a variety of memorable soul and R&B tunes.
Rodgers tells ABC News Radio that he's excited to bring the music he and his collaborators made at Memphis' Royal Studios to the Town Hall stage.
"I really feel good about that, because we had such a good thing going and it'll be so nice [to perform live] with the same people [who] made this," he declares. "I think we created some good feel in the studio and so to take it to the next level [will be great]."
The 64-year-old singer says fans who attend the show can expect to hear the entire album, including some of the songs that were issued as bonus tracks with deluxe versions of the release.
Rodgers adds that the concert also will feature "some ad-libbing and some extension and some playing around with the arrangements and stuff… And I do have a surprise in store too…which I'll save for the night."
Paul tells ABC News Radio that he'll be joined by a total of about 12 musicians at the show, including a brass section and a group of backing singers. Among the core members of the group are keyboardist Reverend Charles Hodges , bassist Leroy Hodges Jr. , guitarist Michael Toles and drummer Steve Potts , who have worked with such artists as Al Green , Neil Young , Boz Scaggs , B.B. King , Ann Peebles , Rufus Thomas , Albert King and many others over the years.
Although the one-off concert promises to be a unique and memorable event, Rodgers says there are no plans to record it for a future release. However, he tells ABC News Radio that he's hoping to eventually "create a DVD from a live show," as well as put together a TV special focusing on the album.
"We're in talks about that now but I can't give too much away, 'cause I don't know what the details are," he notes. "But I would love to do that, because [this] music is very important to me and I think it's important to the world. It's beautiful music from the heart and soul."
Among the songs featured on The Royal Sessions are covers of Otis Redding 's "I've Been Loving You Too Long" and "That's How Strong My Love Is," Sam and Dave 's "I Thank You," Albert King's "Born Under a Bad Sign," Peebles' "I Can't Stand the Rain" and Dionne Warwick 's "Walk On By."
Following Rodgers' New York City show, he has one more confirmed solo date on his 2014 tour itinerary -- a June 26 concert in Richmond, Canada. The singer and his old band Bad Company then will hit the road for a joint tour with Lynyrd Skynyrd that kicks off July 8 in Rama, Canada, and runs through a July 25 performance in Clarkston, Michigan.
Follow @ABCNewsRadio
Copyright 2014 ABC News Radio