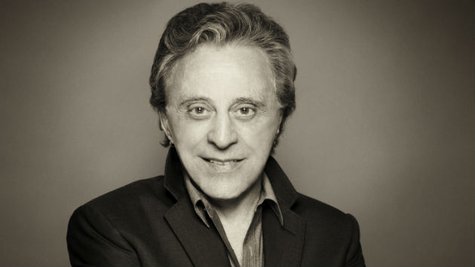 The film adaptation of the hit Broadway musical Jersey Boys , which tells the story of Frankie Valli and the Four Seasons , opens in theaters today, but you might be surprised to learn that Valli himself hasn't seen the movie yet.
The singer of such classic hits as "Sherry" and "Big Girls Don't Cry" wasn't involved in the production of the film, which was directed by Clint Eastwood , and he apparently wanted to wait and watch the flick at the same time as the general public got to see it.
Valli tells ABC News Radio that he's excited to see his story brought to the big screen, although he admits that he initially was apprehensive about the way events in his life were portrayed in the musical.
"It took me three or four times when I went to see [the] Jersey Boys [musical] to really be able to form an opinion of what I thought," he explains. "There were a lot of things that felt a little uncomfortable, and then I got used to it and I realized that it was really terrific."
He adds, similarly, that "it'll probably take me two or three times to see the movie before I really form an opinion."
Speaking about what specifically bothered him when he first watched the stage production, Valli tells ABC News Radio that he was concerned about the accuracy of how certain events were depicted and about the way the actors portrayed their real-life counterparts.
The 80-year-old Rock and Roll Hall of Famer says that, eventually, "I realized that [the actors] weren't who you are and they're doing the best they can." He also gives kudos to all the various actors chosen to play the main roles in the Jersey Boys productions, describing them as "spectacular talents."

Besides seeing the musical version of Valli's life on the big screen, fans will be able to watch Frankie perform in the flesh when he appears on PBS' annual Independence Day special A Capitol Fourth . The event, which will air live from Washington, D.C., on July 4 at 8 p.m. ET, also will include performances by Michael McDonald , Patti LaBelle and other stars. Valli also has a bunch of headlining concerts plotted out into November.
Follow @ABCNewsRadio Copyright 2014 ABC News Radio