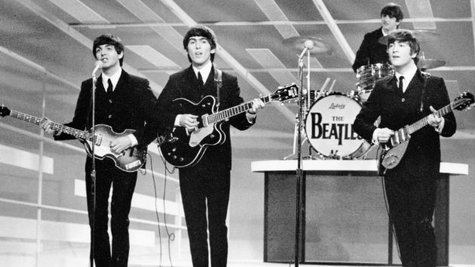 Earlier this month, it was reported that NBC is developing an eight-part series about the rise of The Beatles . However, Billboard now notes, there are a few small problems with the project.
The publication reports NBC has not obtained the rights to use the Fab Four's music or likenesses in the series. There's also a potential conflict with a separate project that's been floated around by Sony/ATV Music Publishing, which owns the publishing rights to the vast majority of The Beatles' catalog.
Marty Bandier , chairman and CEO of Sony/ATV Music Publishing, tells Billboard that about six months ago it had been working with Sony Pictures TV on a Beatles series that could have aired on premium cable TV. It had expressed interest in bringing in Moulin Rouge and The Great Gatsby director Baz Luhrmann to work on it.
He adds, "We hadn't taken the next step, which is to reach out to the Beatles. The proposal is still on the table."
Bandier says NBC has not approached Sony/ATV regarding the broadcast network's own Beatles project.
Follow @ABCNewsRadio Copyright 2014 ABC News Radio