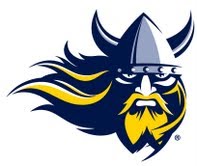 INDIANAPOLIS, IN (KWSN) – Augustana men's and women's basketball both ranked in the top five in all of NCAA Division II in attendance for the 2013-14 season, the NCAA announced on Wednesday.
Augustana's women ranked second in the nation with 30,402 fans attending 16 home contests for an average of 1,900 fans per game. The men entertained 34,366 fans in 13 home games for an average of 2,644 fans per game which ranked fourth in the country last season.
The Northern Sun Intercollegiate Conference ranked second in all of Division II for average attendance for both men and women and led all of Division II in total attendance on the men's side. Augustana men and women had the second highest attendance rankings of NSIC schools.
The Augustana men have ranked in the top 15 in the nation in attendance for 15 straight seasons, including 12 times in the top 10.
Augustana's women have ranked eighth or better in national attendance for 15 straight seasons.
Courtesy: Augustana College