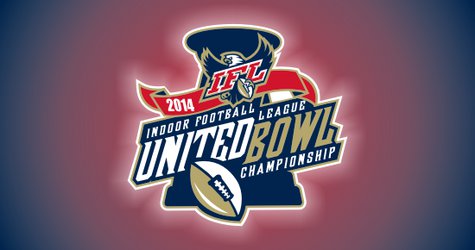 Sioux Falls, SD (KWSN) - The Sioux Falls Arena hosted the 2014 United Bowl Press Conference this afternoon in prepration for tomorrow's game between the Nebraska Danger and Sioux Falls Storm.
Storm QB Chris Dixon talked about his experience playing in big games both for and against the Sioux Falls Storm, while head coach Kurtis Riggs said the one factor that has been a constant with his club has been playing for the fans.
Others in attendance including IFL Hall of Fame inductee and first IFL commissioner Tommy Benizio, and current commissioner Mike Allshouse.
Commissioner Allshouse said that the league is committed to long-term growth with as many as 6 to 10 new markets inquiring about fielding a squad. The league has already announced a new franchise in Billings, MT which will begin play in 2015, the Billings Wolves.
One underlying factor was the memories of the Sioux Falls Arena, which is set to host its final indoor football game on Saturday. Benizio said one of his favorite moments was being booed by fans while presenting a charity award during a United Bowl game. While others said the smaller, intimate atmosphere created a unique home-field advantage for the Storm and their predecessor, the Sioux Falls Corbras.