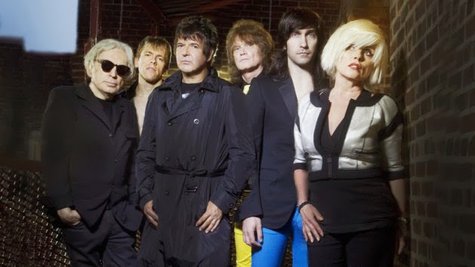 Blondie is one of the acts that will headline TV chef Rachael Ray 's Feedback party , which takes place March 15 in conjunction with the South by Southwest music festival in Austin, Texas. The event, which is held at Stubbs' BBQ, is one of the fest's most popular bashes -- and it's free and open to the public.
The other artists headlining this year's Feedback party are Green Day side project Foxboro Hot Tubs and Cee Lo Green . The event also traditionally features Ray's husband, John Cusimano , and his band Bob Schneider and the Cringe , who usually are joined on stage by ZZ Top 's Billy Gibbons .
Blondie also is scheduled to make two other appearances at the SXSW festival. The New Wave pioneers will take part in a previously announced interview event on March 12 at 3:30 p.m. at the Austin Convention Center, and will give a midnight performance on the evening of March 13 at Brazos Hall.
The Rock and Roll Hall of Famers are celebrating their 40th anniversary in 2014, and also plan to release a new studio album this year. Meanwhile, singer Debbie Harry revealed recently that Blondie will be performing at the U.K.'s famous Glastonbury festival in late June. The band also has lined up several other European concerts during June and July.
Copyright 2014 ABC News Radio