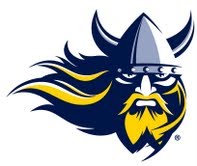 SIOUX FALLS, S.D. (KWSN) – Three finalists have been selected for the Director of Athletics position at Augustana College and will participate in on-campus interviews starting next week. T
he finalists include Dr. Dustin Smith, athletic director at the University of Arkansas-Fort Smith, Jon Schemmel, Associate Athletic Director for Athletic Development at the University of South Dakota and Slade Larscheid, Activities Director at Roosevelt High School.
The three candidates will be on campus starting next Tuesday for interviews with the search committee, college administration and athletic staff. Smith will be on campus on Tuesday, March 18, Schemmel on Wednesday, March 19 and Larscheid on Monday, March 24.Smith is in his sixth year as the director of athletics at the University of Arkansas-Fort Smith and has led the program's transition from a junior college program to NCAA Division II.
Smith was responsible for the expansion of the athletics program, including the addition of three new support staff positions and the addition of men's and women's cross country programs. Prior to being named athletic director at Arkansas-Fort Smith, he was the assistant athletic director at the school and guided the program through the two-year exploratory phase required for membership in NCAA Division II and assisted in day-to-day operations of the athletic department.
Before joining the UA Fort Smith staff, he was the transfer enrollment manager for three years at East Central University in Ada, Okla., (2004-07) and director of recruitment for two years at Northwestern Oklahoma State University in Alva (2002-04). Smith holds a doctorate in education from the University of Arkansas (2012), bachelor's degrees in mass communications (1999) and physical education (2002) from Northwestern and a master's degree in sports administration from East Central (2005).
Schemmel is currently in his third year as the associate athletic director for development at the University of South Dakota. Prior to joining the athletic department staff, Schemmel was the account executive for Coyote Sports Properties, the marketing arm of Learfield Sports with the University of South Dakota athletics.
Schemmel's efforts helped significantly push the growth of marketing and corporate sponsorships at USD. Prior to USD, Schemmel lived in Minneapolis, Minn. and worked in sales. He is a former professional baseball player in the New York Mets and San Diego Padres organizations and graduated from San Diego State University in 2009 with a degree in public administration. Collegiately, Schemmel played at the University of Minnesota for two years before transferring to Concordia-St. Paul, where he played for two seasons. Larscheid is currently the activities director at Roosevelt High School in Sioux Falls and was previously an associate athletic director for athletic development at South Dakota State University.
At SDSU, Larscheid oversaw major gift fundraising, athletic endowments and managed the Jackrabbit club. He was also a sport supervisor for women's basketball and men's and women's tennis. He and his staff helped fundraised over $28 million during his time at SDSU, including facility improvements.
Before SDSU, Larscheid was the director of development at Northern Illinois University in DeKalb, Ill., where he coordinated the Huskie Athletic Scholarship fund and was responsible for record highs in total donors and dollars raised in 2009 and 2010, raising $1.4 million.
Larscheid spent 2007-08 at the University of South Dakota as an assistant director of development and started his athletic administration career at Northwestern University in Evanston, Ill. as a graduate assistant. He attended Northwestern University where he was a member of the Wildcat football team.
Larscheid graduated with a bachelor's degree in communication studies and earned his master's degree in sports administration from Northwestern in 2008.
Located in Sioux Falls, S.D., Augustana College is a member of NCAA Division II and competes in the Northern Sun Intercollegiate Conference.
Courtesy: Augustana College